Philippine Festivals Celebrated in Various Cities of the Country
---
There are different Philippine festivals in every province, municipality, city, or town. Although most of them probably are religious by nature, some are to celebrate the cityhood of a certain municipality, while others are tribal. The different celebrations sometimes called fiesta (feast) also vary in dates.
In
DAVAO CITY
, there are actually two that are being celebrated. The Araw ng Davao which commemorates the signing of the Davao Charter, creating the city of Davao, is celebrated on the month of May. The celebration is highlighted by the proclamation of the winner of the Mutya ng Davao beauty pageant during the closing ceremonies of the event.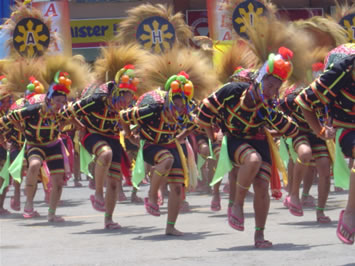 And the Kadayawan , which is a week-long celebration is held on the month of August. Its name was derived from the lumad greeting, Madayaw (Welcome). The celebration consists of a parade of colorful costumes of lumad and other Dabawenyo tribes. The celebration is highlighted by floral floats, street-dancing competitions, and exhibits.

For lists of Philippine Festivals, please click here.